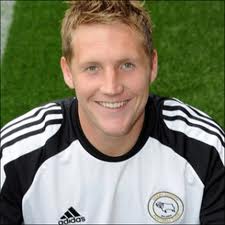 Kris Commons hoping to stay with the Rams after the season ends
The Rams have finally started talks with Rams top scorer and play maker, Kris Commons. The 26 year-old Scottish International has stated his keenness to stay at Derby County and manager Nigel Clough is also very aware of Commons contribution to the resurgence of Derby County.
Commons has scored seven goals this season, making him one of the leading goal scorers in the Championship and is having one of his best seasons in several years.
Clough hopes there will be a swift resolution to the new contract talks and Commons and Derby County can continue on their extraordinary successful season. A season that has seen the Rams go on record breaking runs. The Rams having lost only one of the last eight games, and have scored 15 goals in the last four home games taking all 12 points...