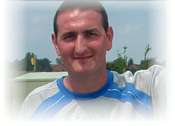 Rams Academy manager Kevin Thelwell proud of his young charges
There was heartbreak for the young Derby County players last night as they were cruelly sent out of the FA Youth Cup in a dramatic penalty shoot out.
The match was an end to end game with chances coming fast for either side with the final score at the end of the game and extra time being tied at 3-3.
With the game now going to penalties it was clear that on-side would be bitterly disappointed and that team was Derby losing 9-8 on penalties.
Rams Academy manager Kevin Thelwell, said "There is probably nothing you can say to young boys at this stage after trying so hard." Kevin added, We are proud of this group of boys. We hope they will take something from the experience".

Teams
Derby County: Ross Atkins, Jason Beardsley, David Wood (Robert Ujcik 102), Matt Richards, Miles Addison, Mario Loesch, Paris Simmons (Tyron Shepherd 63), Mark Dudley, Karl Ashton, Alex Fleming, Mitch Hanson.
Subs not used: Alex Ford, Anthony Robertson, Jake Kean

Barnsley: James Waggett, Mark Devonshire (Luke Waterfall 45), Danny Smith, Ryan Jennings, Luke Potter, Jacob White, Greg McGrory (Danny Frost 60), Jacob Butterfield, Chris Brown, Kyle Wyatt (Liam Ormsby 77), Luke Federenko.
Subs not used: Daniel Free

Referee; Mr Plowright