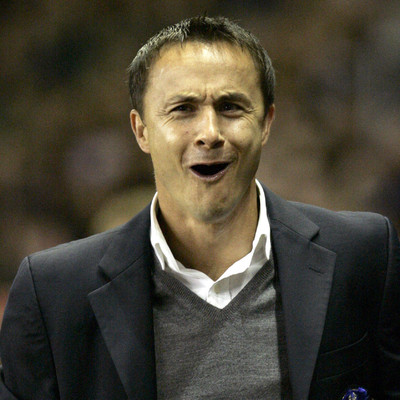 Dennis (un) Wise has Rams fans in a rage over comments about the size of Leeds United and Derby County
Yes we all know that irritating little man from his footballing days but Dennis wise seems to want to carry on the irritation since becoming a manager of Leeds United and taking them down to the old division three.
In a shocking interview on the Telegraph website he claims that Leeds United are a bigger club than Derby County. We would like to know just what he bases that comment on?
Granted Elland Road hold 6,000 more supporters than Pride Park but do they fill the 40,242 seats in the Third Division. The last home game Leeds had saw just 24,242 against the cobbler , something That Mr Wise could be accused of spouting.
Meanwhile at Pride Park, as Derby suffer one of their worst seasons on record, deemed the worst team in Premiership history and entertaining mighty Wigan, managed to fill the ground with 31,658. A testament to the loyalty of Derby County fans and the size of the club.
Wise (how ironic a name is that), may have been trying to point out the proud history of his Third division team, yet closer inspection sees that they are practically the same. Derby County have won the League title on two occasions, whilst Leeds have achieved this three times. Both teams have won the FA Cup once and both have been runners up on three occasions. Even the Charity shield has been won once by Derby and twice by Leeds, the Rams not competing for the shield on the second of their Championship winning seasons. And denied their chance in Europe after English clubs were banned from European competition.
Europe seems to be something Wise deems Leeds to be bigger than Derby in. Yet the Rams were in the European Cup semi Final long before Leeds defeat at the same stage of the competition in 2001.
In short Mr Wise you have done a sterling job of turning a Championship side into a Division 1 outfit and to coin an old phrase "He who lives in a glass house should not throw stones"...