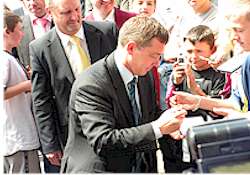 Billy Davies arriving at Pride Park
As everyone looks forward to tomorrows game against second in the table Preston, spare a thought for little Billy Davies.
The former Preston manager will have to put up with 90 minutes of the kind of abuse previously only dished out to, serial killers and Dictators with a passion for genocide. When his only crime was to move to a bigger club.
Passions were so high on Saturday 16th September, the first meeting of the clubs since Billy's arrival at Pride Park, that many Preston fans had specially designed t-shirts and messages on cards that were full of hate, especially for the occasion, which didn't go un-noticed by Billy himself as he expressed his shock at the abuse he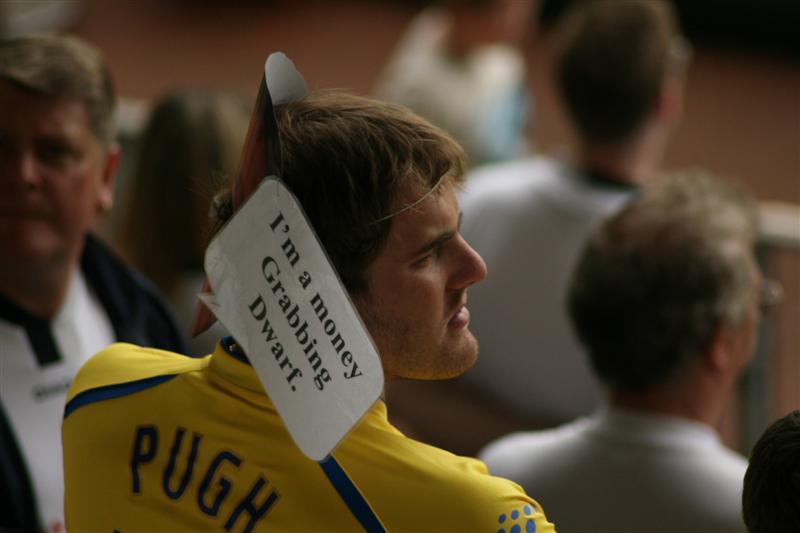 Preston fan shows hatred toward Billy Davies
was subjected to throughout the game.
With half the season finished the two sides sit 2nd and 3rd in the table and yet again Billy Davies is proving his managerial talent to the rest of the football world by taking a team that was heading towards Division one this time last season to a team that is looking very likely to be in with a promotion chance when May comes around.
Good luck to those who want to vent anger etc the way of Billy Davies but wouldn't it be better spent cheering on your team and enjoying what should be one of the games of the season on the very first day of the New Year.
HAPPY 2007 TO ALL