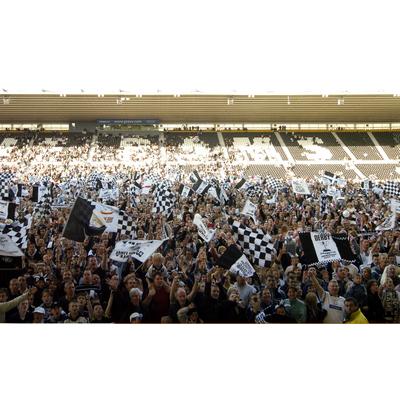 Rams supporters best in the Country
It is amazing but yet again Rams fans show that they are the best in the country for supporting their team.
With only one win all season and on the receiving end of some hefty defeats, Saturday's game is nearly a sell out. Less than 70 seats remain to be sold and are expected to be snapped up today (Friday).
Maybe it is because this game is seen as the last chance of a win in a Premiership season from hell, or maybe it is because you the fans are the best in the country and continually defy the gutter press and the sanctimonius, self opinionated TV pundits and turn up to fill Pride Park and cheer on the lads.
I am proud to be among the 30,000+ Rams fans that regularly turn up and hope that Paul Jewell will next season give myself and the rest of the Derby County faithful something worth cheering....
Come on Derby win this one for the fans!