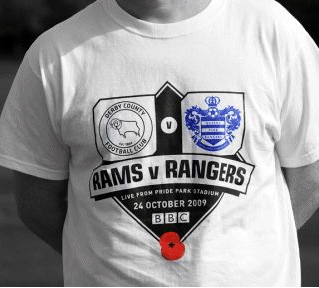 Free Wear White Night t-shirt for all supporters inside Pride Park Stadium

It's going to be 'Wear White Night' on Saturday evening as Derby County kick-off at 5.30 pm against Queens Park Rangers in front of the BBC2 TV cameras.



Yes, if you haven't already heard, Derby County are giving away free t-shirts to every single supporter who attends the Coca-Cola Championship clash against QPR. It's part of a Fans First initiative named 'Wear White Night' and has been made possible by Majestic Athletic. I'd never heard of Majestic Athletic myself but, a quick typing of seventeen characters into Google later, I discovered that they are an American sportswear firm who specialise in Baseball clothing and proudly boast that every Major League Baseball team wears their uniforms.



Both Derby County's Chief Executive Tom Glick, and Rams captain Robbie Savage, have encouraged the fans to don our 'Wear White Night' t-shirts as the teams take the field on Saturday and make Pride Park Stadium a sensational sight for BBC2's TV viewers.



Now with all due respect to Mr Glick and Mr Savage, do they realise how cold it's going to be at 5.20 pm in Derby on a late-October Saturday afternoon? Go on, call me a killjoy, but I am not going to strip off my shirt, jumper, scarf, coat (probably my duffle coat if it's that cold), so that I can freeze in my 'Wear White Night' t-shirt, and unless it's XXXL then I doubt I'll get it over all my aforementioned layers. If it's warm enough, then I'll do it, but I anticipate it being cold. Very cold.



The t-shirts are going to be placed on every seat inside Pride Park Stadium and my mum's initial reaction was: "How will they know what size we all are?" It made me laugh, but I guess it's a fair point.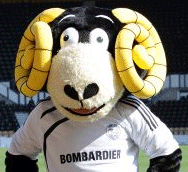 My friend Steve won two tickets during Rammie's community visit to Beeston

A friend of mine, Steve, works in Beeston - he's an Arsenal fan but I don't hold that against him - and he's won tickets to this game from a Rammie community visit to his place of employment. Apart from being impressed by Rammie's bravery in doing valuable missionary work in a Nottingham Forest stronghold, I'm delighted that Steve and his son Dominic will get to see some proper football at last. For Steve and Dominic, these t-shirts will be a brilliant souvenir.



Finally on this subject, I do appreciate the gesture and the sentiments behind the Fans First initiatives, I just hope it's Majestic Athletic, and not Derby County, footing the bill for this particular one.



As for the game itself, I think Steve and Dominic will witness a typically gritty and competitive Coca-Cola Championship game. Not the cultured football played at the Emirates but the frenetic, combative football played one tier below the Premiership.



QPR's away form is average with two wins, one draw, and three defeats in their last six. Rangers are 10th in the Coca-Cola Championship, looking to push towards the playoff places. Derby, as we know, have won four and lost two at home this season, lie 19th in the league table, and are looking to pull away from the relegation dog-fight.



Derby County's injury list is horrendous right now. Against Middlesbrough on Tuesday night there were 16 senior players not fit enough to play, including Saul Deeney and Jake Buxton who were both on the bench.



The good news though is that Fredrik Stoor, Lee Hendrie, Buxton, Stephen Pearson, Steve Davies and, hopefully, Deeney will be back in contention for the QPR game. Pearson hasn't played for four weeks and Davies has been out for nine, so I think the best those two can hope for is a place on the bench.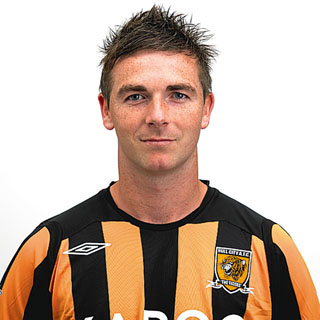 With that surname, Bryan Hughes has to be good

At least there's a new player in midfielder Bryan Hughes. For me, this is an exciting signing because it's a long time since a player with my surname has played for Derby County. The last one I can remember was Billy Hughes and that's a long, long time ago. Hull City fans seem to rate Hughes at Championship level where he was instrumental down the left-wing in their promotion season but, he appears to have fallen out of favour with Phil Brown, and has hardly played in the Premier League for the Tigers.



Will Hughes start against QPR? Or will he have to settle for a place on the bench? If he does start, Jake Livermore is probably the one most likely to make way but, with Hughes able to play anywhere across the middle, and with Nigel Clough critical of the contribution of both wingers (more so in away games), then either Gary Teale or Lee Croft could find themselves making way. I guess a lot will depend on Hughes' fitness levels and how many players are actually fit enough to play on the day.



I hate the phrase "must win," and I don't think this is a must win game, but it's vital that Derby County pick up as many points as possible at Pride Park Stadium because the Rams seem incapable of picking up points on the road.



These are tough times right now. The Rams aren't playing very well at the moment, but no football club would be living up to expectations if it had 16 senior players unavailable. Liverpool are struggling without two players - Steven Gerrard and Fernando Torres - but Derby County have an injury list running well into double figures.



With 30,000 plus expected on Saturday, it's important that the Rams fans get behind the team from the start and keep supporting them vocally for the full 90 minutes, no matter how nervous the team are, no matter how good, bad or indifferent the team plays, no matter what set-backs may come our way.



As our captain Robbie Savage himself has said, booing the team during the game doesn't help. It really doesn't help.



Rams fans want Derby County to win and we can play our part. Whether you wear your 'Wear White Night' t-shirt or not, let's cheer on the Rams for 90 minutes. We can make Pride Park an intimidating place for QPR to be.



We can play our part!

Stuart Hughes
23 October 2009