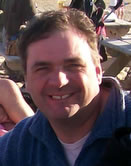 Stuart says, "The King is dead, long live the King!"
There are some Derby County supporters who would have been jumping for joy when the surprise news came through on Saturday evening that Derby County manager Nigel Clough had been sacked. These would be the fans who called him "Non League Nigel" and stated that he was "out of his depth in the Championship".
The facts though simply don't back up their opinion. Nigel Clough inherited a Derby County team that looked odds on to be relegated and it is to his credit that he kept us in the Championship that season. In total he managed the Rams for four years nine months and was the longest serving Championship manager at the time of his sacking.
Put simply, when the average life span of a Championship manager is around fifteen months, you don't survive for four years and nine months, finishing 12th and 10th in the Championship in your last two seasons, if you are out of your depth.
Nigel Clough was a good Championship manager and he deserves our wholehearted appreciation and thanks for the job he did for us.
At the time, given the chaos the club was in, Nigel Clough was the perfect candidate to take over at Derby County given his track record at Burton Albion where he had grown a football club and improved it season after season to the point where the Brewers were on the brink of promotion to the Football League.
It was not an easy job and Nigel Clough embraced it, gave it his all, and did everything the owners General Sports Entertainment asked of him.
His first task was to keep us in the Championship – mission accomplished.
His next task was to offload the mediocre Championship players on over-inflated Premier League wages – mission accomplished.
During his first, second, and even third full seasons he was required to sell his best players because, quite frankly, the club could not afford their salaries – mission accomplished.
He was asked to completely overhaul the Academy system and develop young scholars into senior players: Jeff Hendrick, Will Hughes, Mark O'Brien, Mason Bennett, Callum Ball and more are waiting in the wings like Jamie Hanson and Max Lowe night – mission accomplished.
Furthermore he was asked to reduce the average age of our squad. Take a look at our squad list – there's only John Eustace and Ben Davies over 30 and a good number of the players are barely old enough to shave – mission accomplished.
Season after season he was asked to improve the team whilst cutting the salary bill – with one small blip in the 2010/11 season, he achieved this finishing 12th in 2011/12 and 10th last season – mission accomplished.
And all of this with a modest – and that's putting it mildly – transfer kitty and salary budget to work with, particularly in contrast to our East Midlands rivals Nottingham Forest and Leicester City, as well as other teams in the Championship who spent big and had larger transfer budgets.
And through it all, Nigel Clough never once moaned or groaned or complained – at least not in public – and stuck to the task and got on with his job.
That's why I feel very sorry for Nigel Clough because after four years and nine months of loyalty he didn't deserve to be fired in the swift, abrupt manner that he was, on what must have been an emotional return to the City Ground, Nottingham.
Nigel Clough was a good Championship manager and I can't see that he did anything wrong. On the contrary, he did absolutely everything the owners asked of him and more.
I guess the question Sam Rush and the board had to ask themselves was: Can anybody else do better? That's largely a rhetorical question but the answer is probably yes, but not many, there's a lot of managers who would've done worse, far worse.
But Ian Holloway guided Blackpool to the Premier League on, supposedly, the 2nd smallest budget in the Championship that season. He then went on to lead Crystal Palace into the Premier League when a succession of previous Eagle's managers had flirted with relegation.
Neil Warnock managed Sheffield United and Q.P.R. to the Premier League – admittedly Q.P.R.'s owners bankrolled that promotion but the Blades didn't have a big budget the year they went up. And Warnock made a difference to Leeds United last season and only just missed out on the play-offs.
A couple of examples of managers who may have done better than Nigel Clough here but, like I said, there's many a manager out there who would've done far worse.
But last night, halfway through an unbelievable game, Steve McClaren walked into the Derby County dressing room and turned around a game that was completely lost in a way that Nigel Clough never did in almost five years in charge of the Rams.
Losing 4-1 to Ipswich Town, totally demoralised and shell-shocked, unable to defend a set piece, and looking nailed on for their heaviest ever defeat at Pride Park, Steve McClaren made two substitutions, changed the formation from 4-4-2 to an attacking 4-3-3, and motivated the players to go out for the second half and play with freedom. What I witnessed last night for 45 minutes was unbelievable. Chalk and cheese, or Jeckyll and Hyde, doesn't even begin to do it justice. There was energy, there was passion, there was pride in wearing the black and white, there was off-the-ball running, there was creativity, and there was an amazing comeback for a 4-4 draw.
Of course there's no guarantee Steve McClaren will be successful – there are never any guarantees in football – but in one halftime team talk Steve McClaren demonstrated why the board of Derby County have gambled on a change of manager – sorry, Head Coach.
I liked Nigel Clough and, in many ways, it's a shame that he wasn't allowed more time to see if he could lead us into the Premier League … but four years and nine months is a long time in football and the best he achieved in that time was 10th. Good, but not good enough for the board of Derby County as it turned out.
Whether we agree with the decision or not, Nigel Clough is no longer the manager of Derby County.
As they used to say in medieval times: "The King is dead, long live the King!"
For more of Stuarts work click here ...