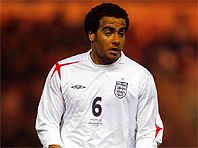 Tom Huddlestone payments at the heart of the row
Tottenham Hotspur have retaliated to the question of money owed after their signing of Tom Huddlestone with an alligation of their own.
Derby County had claimed that Spurs owed them £150,000 for add on fees associated with the sale of Huddlestone. Derby say that an initial £600,000 was paid but now they are owed £150,000 after Huddlestone has completed 15 first team games for Spurs.
Tottenham are now saying that they are owed £50,000 for the two loan periods of Mounir El Hamdaoui. He was with the Rams from 16th September 2005 until injury forced his return on 19th October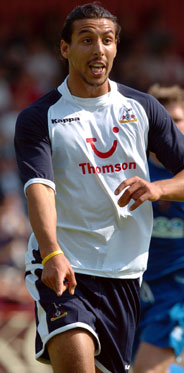 Mournir El Hamdaoui loan payments enter the row
2005. Hamdaoui later returning for a second spell from 31st January 2006 until 1st May 2006. During both spells with the Rams Hamdaoui only managed to start in five games and came on as a substitute in four. He did however manage to score three goals.
Derby County have not yet commented on the accusations of owed money but even if that were taken into consideration the Rams still are claiming they are owed £100,000 from Tottenham.
The claims and counter claims look set to rumble on but with Spurs reportedly interested in the Rams promising midfielder/striker Giles Barnes, it looks like any deal will be put on hold until the end of the season or an amicable settlement to the current situation can be arrived at before the transfer deadline on Wednesday next week.