The swift and unexplained departure of Derby County's CEO, Trevor Birch, has been followed by speculation of that the move was made to facilitate a take-over of the club.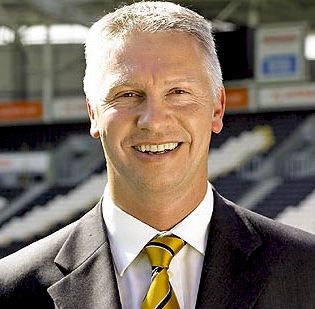 Will Adam Pearson be investing in the club ?
The Rams have stayed tight lipped of the incident and Birch has been unavailable for comment. Rumours that Adam Pearson is again trying to take over or at least gain shares in Derby County have surfaced. Pearson is a 43 year-old Yorkshire man and avid Huddersfield supporter. His many interests in football and football clubs have seen him become Chairman of Hull City and took them to the Championship, however Pearson then sold his interest in Hull for a tasty £4.5m last year and is now actively seeing to buy in to another football club and may see Derby County as an easy way of gaining entry into a club in the Premiership.
It is no secret that Derby County are looking for outside investors to get the £20m Derby County Plaza scheme off the ground and with a proposed raising of the capacity of Pride Park it is plain to see that major investment must be made at some point in the very near future.
Claims that an American consortium are also interested in taking a 40% share of Derby County are also gaining momentum at present, but with the club unwilling to explain the mysterious departure of its CEO we must wait to see who will be holding the reigns of Derby County Football club come Christmas...