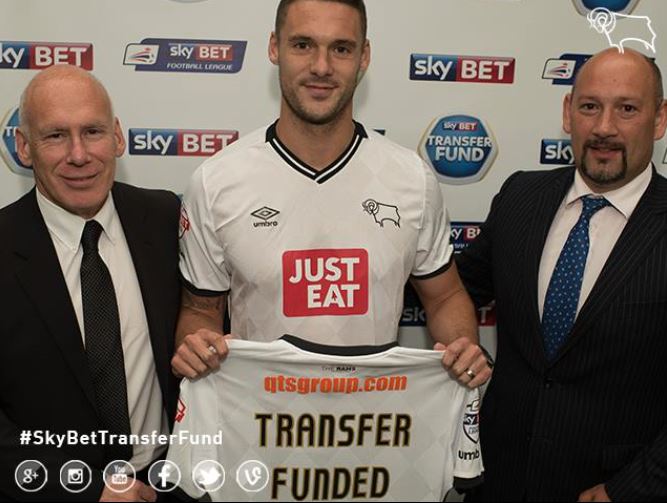 This is the photograph many were begining to doubt would ever been seen again, Jason Shackell in a Rams shirt for the second time.
The transfer was completed this afternoon after medical staff had hurriedly made their way back to Derby from the pre-season tour of Holland.
Jason has signed on a three year deal which will keep him with the Rams until just short of his 34th Birthday.
The fee has been undisclosed but thought to be in the region of £3m. Negotiations to allow Richard Keogh to move to Burnley and a smaller fee paid to Burnley was reject earlier this week, but the Rams had a plan and Shackell features heavily in that plan.
Shackell was an ever present in Burnleys side last season and it is his consistancy and defencive talant that has meant Derby were prepared to push the boat out over the transfer deal.