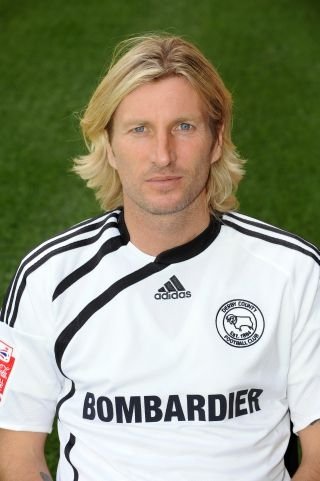 The veteran midfielder boasted after last season's meeting between the sides that he had kept Rangers' star man quiet. And after repeating the trick at Loftus Road on Monday night, he wrote on his Twitter feed: "It was hard playing with 12 stone in my pocket!!"
It was not long before Savage had reintroduced himself to the Championship player of the year, lunging into a challenge to earn a booking after 12 only minutes. But Savage continued to follow the 21-year-old Moroccan's every move, chipping at his heels and chirping in his ear until the former Tottenham man was finally substituted with 20 minutes to go.
Taarabt hurled a water bottle in frustration as he stomped off while Savage mimed taking him back out of his pocket to the delight of the travelling fans afterwards.
"He's a talent, but sometimes when it is not going his way he can have a little strop like he did tonight," Savage told Sky Sports.
"But he deserves to be the player of the year because he has got great skill and great ability and he's very good on his day. I would have preferred him to stay on because he was not doing anything."
Source: PA...
Source: PA