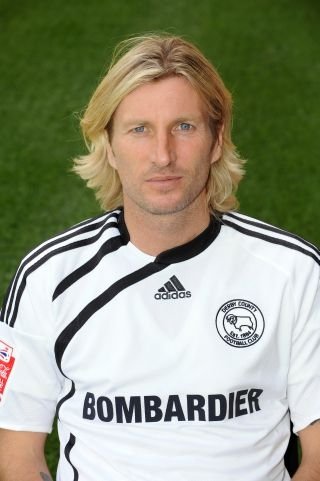 Robbie Savage keen to take the Yankie dollar
Savage's contract with the Rams is due to expire at the end of the current campaign and the 36-year-old midfielder admitted he is considering an offer to move to Canada, possibly as early as March.
Savage, who also works as a pundit for Radio Five Live and ESPN, is quoted on the Daily Mirror website, mirrorfootball.co.uk, as saying: "The presentation they made to me was brilliant. To be honest, it blew me away.
"I am fully committed to Derby and seeing out the end of my contract there but Vancouver have asked whether they will release me so I can be ready for the MLS season starting in March.
"Derby have got a big decision to make and if they say I can go, then so have I."
Source: PA
Source: PA