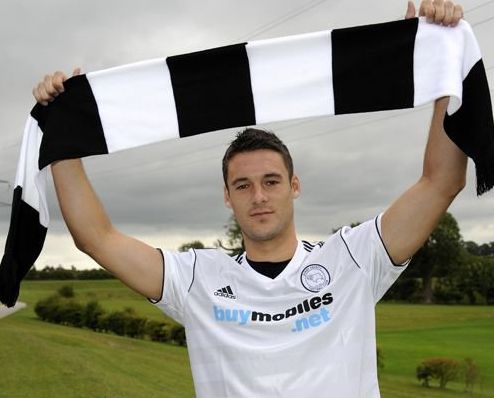 The game tomorrow against Burnley is intriguing on many levels, not least the sale of Jason Shackell to Burnley in the latter part of the summer.
It is true that both sides seem to be struggling to keep clean sheets, in fact both outfits haven't managed it this season so far. The closest the Rams have come is the 1-0 away defeat against Huddersfield and Burnley with a creditable 2-1 defeat away to Leicester.
So was the sale of Shackell such a big deal and has it harmed the Rams defensive line up? Certainly Jason Shackell's arrival at Turf Moor hasn't so far been too impressive, with the Clarets in 19th place in the table after six games and just a point out of the relegation places.
The Rams on the other hand look to have picked up an able replacement for Shackell in Richard Keogh. The pair are of course have totally different styles, with Shackell usually dominent in the air and Keogh rather better on the floor and with his distribution of the ball. It will be interesting to see just who's style is the best in this encounter...