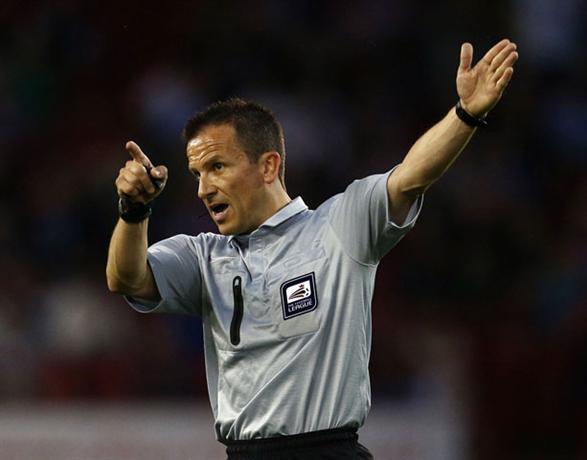 Keith Stroud will be the man in the middle for the much awaited re-match of the Rams against Leeds united.
The Hampshire official has been in charge of 21 games this season and has shown 101 yellow cards and three red cards. Hhis last game in charge of Leeds United saw him issue seven yellow cards, so a high proportion of yellows seem to be a good bet for Tuesday evenings game.
It is hoped that a strong referee will stop the strong arm tactics of Leeds and the play-acting of Adrien, which was a talking point of their last meeting and saw the Rams defeat.