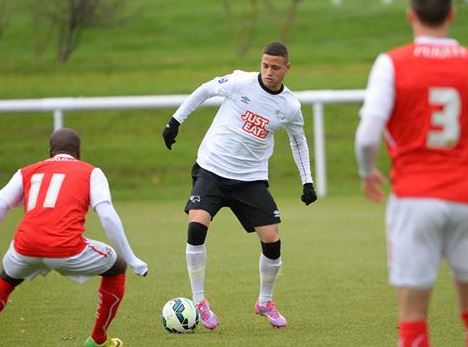 Congratulations are in order today after Derby County U21 squad was promoted last night to League one of the Barclays Premier U21 League.
The Rams were sat at home as Arsenal failed to beat Westbromwich Albion U21 (losing 1-2) and Derby County U21 were crowned Champions and took the only available promotion spot available.
Derby County now take on the cream of the young talent available in the Country, playing the likes of Manchester United, Liverpool etc.
A lot of the credit must go to Rams caretaker manager, Darren Wassell, who headed the Academy and was in charge of the u21 squad for most of the season prior to the departure of manager Paul Clement.
The promotion bolsters the ideal of Chairman Mel Morris and trying to play 'the Derby Way', enabling the Rams to promote from within their Academy squad and give the youngsters the stage to develop within a succesful Derby County side.
The icing on the cake this season is for the senior squad to follow the U21's into the top tier of football.