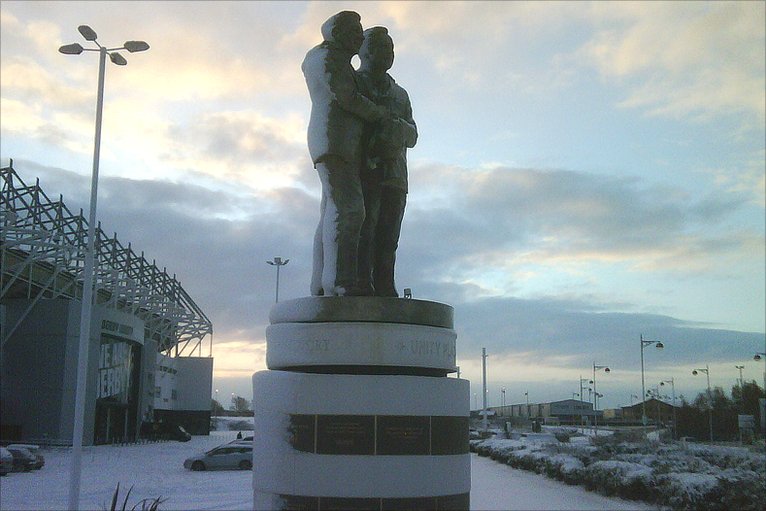 Following the first heavy snow of the year the game between Derby County and Nottingham Forest has had to be postponed.
Rams CEO Tom Glick has stated that after a night of heavy snow the road and pavements around Pride Park were just too dangerous to allow fans to try and make thei way to the game.
Staff at Pride Park have been working around the clock to try and get the game played but were fighting loosing battle as Mother nature would not be beaten..
The game will now have to be re-played on a week night later in the season.