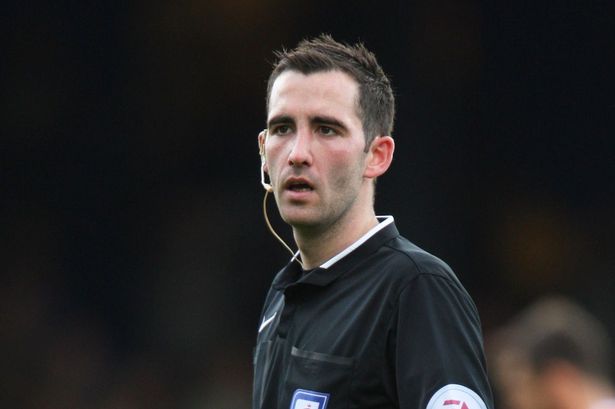 The man in the middle for the eagerly awaited first clash of Derby County and Nottingham Forest has been announced.
The man in the middle will be Christopher Kavanagh from Lancashire.Not known for his sendings off, will he be strong enough to cope with the East Mmidlands derby?
Kavanagh has been an official before, being fourth official in the recent 3-2 win by the Rams at Wolves. Locally he refereed the FA Cup 2nd round game between Alfreton and Newport (1-1) on the 6th November.
He has refereed 18 games this season producing 62 yellow cards (average 3.4 per game). His last sending off was back in April of this year and has only sent two people off in the last twelve months.
Mr Kavanagh assistants are, Nick Greenhaigh and James Mainwaring.