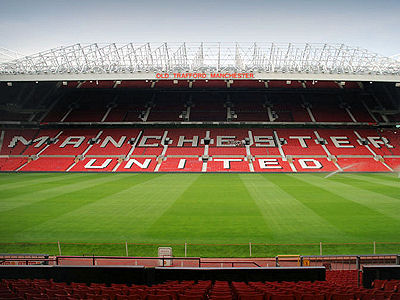 The Theatre of Dreams with the Rams fans hoping for a fantasy win and break the away supporters record

Rams fans could yet again be in the record books when they travel to Old Trafford for the second leg of the Carling Cup semi final on Tuesday 20th January.

If all of the Derby County allocation of 12,000 were to be taken up it would be the largest away support to visit Old Trafford in its history. Coventry City currently hold the record at 11,500, again achieved in the Carling Cup in September 2007. An omen for the game may be that Coventry won this game 2-0.
Will 12,000 Rams fans travel to Old Trafford?

Rams CEO Tom Glick will not be surprised if the Rams fans achieve the record. He is amazed at the loyalty and dedication shown by the Rams fans throughout this and last season and he thinks it is not out of the question for the Old Trafford record to fall to Derby County.

As we write this article more than 8,000 tickets have already been sold for the return leg of the Semi Final and the ticket office reports swift sales each day, so it may be an idea if you want to support the Rams to buy your ticket sooner rather than later.

The Rams currently hold a slender 1-0 advantage in the tie. Sir Alex Ferguson has promised to stand by his Youngsters who featured in the first game, but with the prize being a trip to Wembley I wouldn't be surprised to see a full strength United side take on the Rams...