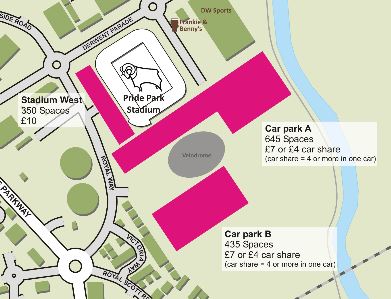 It's not new problem but one that keeps reappearing and has caused major headaches for some local residents in Derby.
Parking on a match day around the Nottingham Road, Lydhurst Grove, Sunny Grove and South Drive Chaddesden is very problematic say local residents. Some complaining they can't park outside their own home on the days Derby County are at home.
Residents are said to feel they are prisoners in their own home during a period between three to four hours every home game for the Rams.
The problem it seems has been going on for over four years and angry residents now want action. Government secretary of state for transport, Patrick McLoughlin has been having meetings with local Consevative MP Amanda Solloway and those effected by the parking.
An initiative has been put forward for 'pay and display' tickets to be used in the areas effected, which can reach gridlock on occasions and effectively barrackades residents into their own drives. This also means they can't park their cars anywhere near their home during the period of the football match. Local resident parking has also been reviewed.
Derby County have stated that there are official car parking around the stadium area and urge all supporters to use them and to be mindful of residents need to park outside their own home during matchdays.