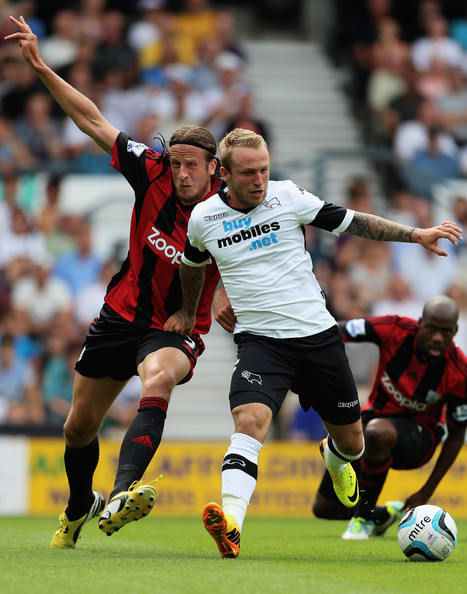 Johnny Russell has been linked with a move out of Derby County, just six months after his arrival. The highly rated Scottish striker has struggled to regain a first team place over recent months following a leg fracture.
Newspaper reports have linked former Rams boss Nigel Clough with Russell, but that is something strenulously denied by the Rams today. Clough did bring Russell to Derby County and things looked ok for the striker but injury and the appointment of Steve McClaren and the subsiquent astonishing results have hampered his comeback.
No comment as yet from Stevie Mac but it is pretty certain Russell may be part of his over all squad and may play a vital part in the Rams promotion push this season.
The New Year looks to be very interesting for both Russell and the Rams, watch this space.!!