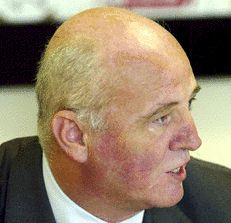 Rams manging director Mike Horton, Rams are victim of their own success
Derby County have become the victim of their own success, according to managing director Mike Horton.
For the third time this season the Rams will have to play their game for the benefit of Sky TV on a Friday evening. The game against Luton town, due to be played at Pride Park on Saturday 21st April, will now be shown live on Sky Sports on Friday 20th April 7-45pm kick off.
Is this just that the Rams are seen as the most successful side in the Championship, or is there a conspiracy theory to put more pressure on Derby County prior to the other Championship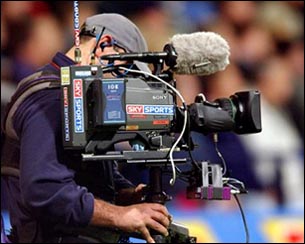 Sky Sports at Pride Park yet again
contenders playing. Certainly the Rams have been chosen to play their games earlier than anyone else on more occasions this season but is that a bad thing considering the 5-1 thrashing of Colchester last Friday night.
The purists may argue that Saturday at 3.00pm is the only time a football game should take place but with more TV coverage more Rams fans get a chance to cheer on the side. Gates still up at around 25,000 to 26,000 for last Friday's event prove that the Rams faithful will come to watch their side no matter what day or time Sky choose to feature us.