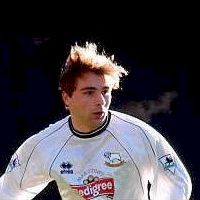 Georgi Kinkladze Rams Player of the Year

Georgi Kinkladze
has today been announced as Derby County's player of the year. A title that not many players were even close to capturing with many players suffering loss of form or injury or both.
Kinky was one of the most consistent players of the year and as he polled the most votes from you the fans who are we to say any different. However there was rumoured to be one player that took Mr Kinkladze right down to the wire in the voting. Who was this player…….well it was you of course.
Due to overwhelming demand and a barrage of votes No'12 Derby County Fans took almost a quarter of all votes cast not enough to oust Mr Kinkladze say the club but it does show that many people found it impossible to choose a player this season to receive the award.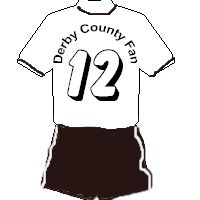 You the fans were close to picking up the Jackie Stamps trophy this year for your undying support in a truly awful season
We all hope the coming season sees not just one player but also a squad of players that can be proud to pick up the Jackie Stamps Trophy at the end of a season and say that they truly deserved it.