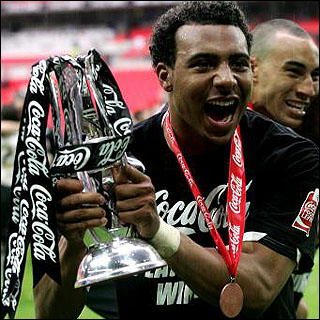 twenty year old Giles Barnes a talented midfield player looks to be on his way out of Derby County

Rams fans read in disbelief today that Derby County and Nigel Clough had given Giles Barnes the go ahead to enter into talks for a season long loan to Fulham.

The deal is said by Clough to be "A good deal for all parties", he also stressed that he would not be letting Barnes go if he didn't think it was in the best interests of Derby County.

Barnes has made no secret of the fact he wants to play Premiership football but it seems his club , Manager and Directors don't see him achieving this with Derby County for the foreseeable future. With the transfer deadline being Monday night it looks as if Barnes will be dealing with Fulham over the weekend and is expected to sign on Deadline day.

So what is this loan deal, which may become permanent in the summer saying to Rams fans? Most are still reeling after Satanta sports revealed that the club was in serious financial difficulty. The sale of a talented midfield player seems to suggest the Rams are looking to cash in on Barnes and maybe any other player with talent at the club. Rumours of Kris Commons also leaving the club haven't been confirmed but may be seen by the cash struck Rams as another offer to good to refuse. Commons Joined Derby in the summer on a free transfer from Nottingham Forest.

So far the club have failed to inform the fans of the financial situation within the club, which rather goes against their new slogan of "Fans First".

Derby County face Coventry City at Pride Park tomorrow and a win seems to be the only way of appeasing the Rams fans. Feelings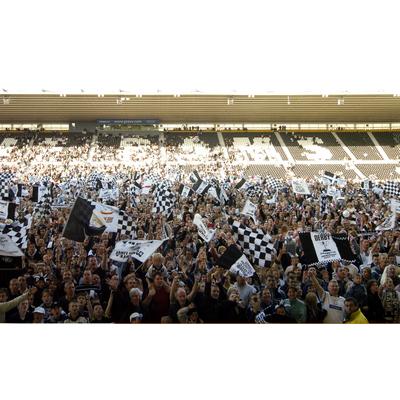 Loyal Rams fans now want some answer to everthing that is going on at Pride Park

have been running high on message boards and pubs in the area, with many fans urging a protest toward the Derby County board, either before, during or after tomorrows game.

The message seems to be coming louder and louder concerning the Rams financial status, poor form and the unwillingness to be transparent with the fans and failure tomorrow could see them turn against the American owners. The fans loyalty is not in question after supporting the Rams through some of the darkest days in their 125 year history but when the very existence of the club seems to now be coming into question isn't it time for the owners to tell them, What is going on?.......