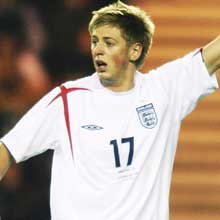 Jon Stead will Sunderland swap him for Nyatanga?
Rams fans were looking forward to the transfer window opening when they were told that £5million would be made available to strengthen the squad and make the push for automatic promotion this season.
It now transpires that Billy Davies has said that we need to sell players in order to deal in the month long transfer window.
Does this mean we are going to lose talented youngsters such as Giles Barnes? Rumours of £2m to £3million bids from Tottenham Hotspur and other Premiership sides have already started.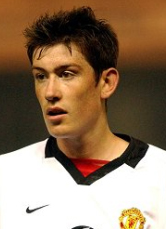 David Jones, will he stay a Derby County player?
The Rams may already have spent any money they have budgeted for with negotiations for David Jones and John Stead. Each player is expected to cost around the £1m mark but the Rams do have Welsh International Lewin Nyatanga already on-loan with Sunderland. Nyatanga is expected to be included in any deal that sees Jon Stead stay with the Rams.
Craig Fagan, possible target for the Rams
Rumours of moves for Hull City's Craig Fagan may also depend on who the Rams can off-load and at what price. Fagan is a 24 year old striker who has netted 15 times for Hull since his move there in February 2005. He has a career average of one goal every four matches.
It will be a very interesting and possibly stressful month for Rams directors, manager and fans alike as we shape our own destiny for 2007.
HAPPY NEW YEAR TO YOU ALL FROM DERBY COUNTY MAD