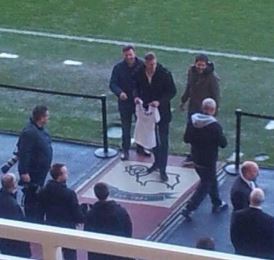 The Rams look to be strengthening the Derby County squad for promotion and have this afternoon signed Raul Albentosa from Eibar.
Derby had stiff competition for his services including at least five Premiership clubs.
Albentosa is 26 years of age and is 6ft 4 inches tall and has had rave reviews from everyone who has taken a look at him.
The signing follows up the signing of Leeds United's Stephen Warnock. Warnock was the influential Captain of Leeds and was widely regarded as their best player this season.