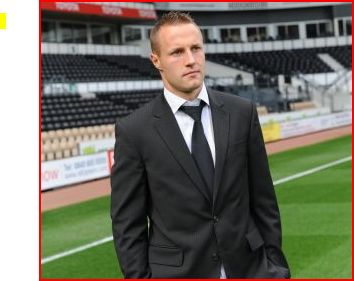 Fredrik Stoor agrees a new loan deal which sees him stay with the Rams until December 27th
Despite going off with an eye injury during Saturday's defeat against QPR, Fredrik Stoor has had his wish to stay on loan with the Rams. He will get the maximum loan available after his initial month long stay, and will reamin with Derby County until December 27th.
Stoor suffered a bang to his eye against QPR,which resulted in it closing up. The injury hasn't stopped Stoor from training this week and he is almost certain to start against Ipswich at the weekend.
Fulham have insisted on a twenty four hour recall on Stoor as part of the current loan but it is hoped that he will not be needed by the cottagers and can build on the excellent service he has give to the Rams defense since his arrival.
Injuries and recalls excepted the new loan of Stoor will allow Nigel Clough time to look around for cover in the right back position that Stoor fills so well before the January transfer window opens...