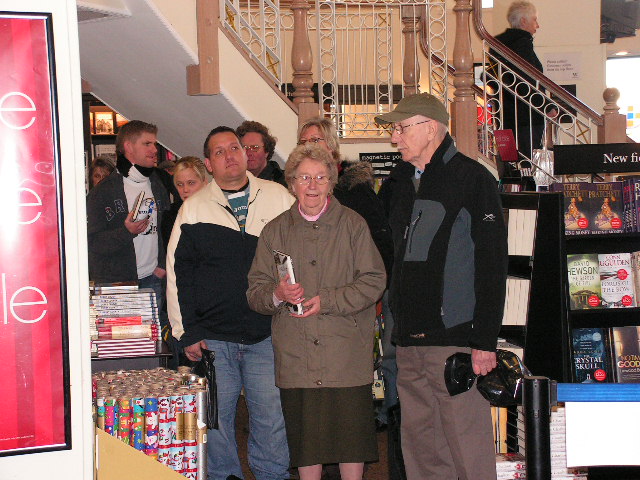 Fans wait patiently to get their book signed
Did you go down to Waterstone's yesterday to get a copy of the newly published Rams book, "Match of my life -Derby County" ?
Many fans did and were ready and waiting for Dave Mackay and Phil Gee to sign their books. The event had been organised by "Know the score books" and Editor Nick Johnson.
Fans had queued up from before 11.30am on Saturday to buy the excellent 127 page hard backed publication and of course that added bonus of getting it signed by their heroes.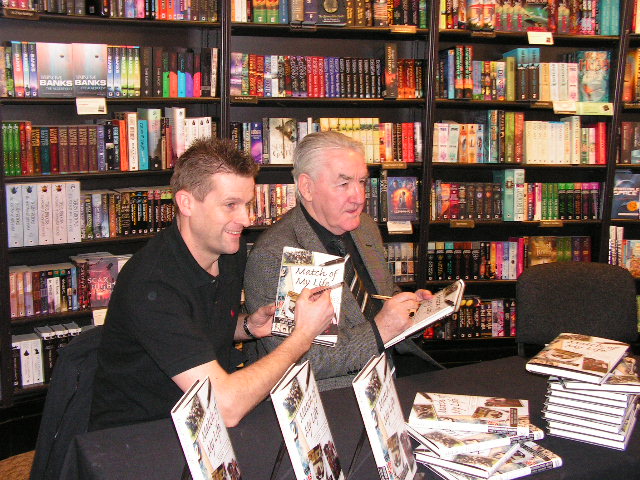 Dave Mackay and Phil Gee enjoy the book signing
Dave Mackay (73), double winner with Tottenham Hotspur and inspirational captain and then manager of the Rams Championship winning side of 1974-75 season, was in sparkling form, chatting and joking with the fans and Waterstone's employees .
Phil Gee the 43 year-old striker was also on hand to talk to all the fans and to sign their books. Phil was the partner of Bobby Davison during the promotion years of 1985-86 from the old Third Division and the old division two Championship winning side of 1986-87.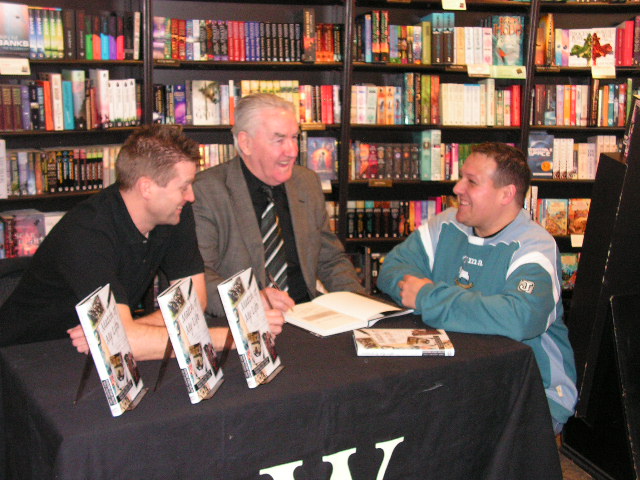 A Rams fan gets his book signed by the legends
Fans were making the most of the signing session, many having multiple books signed for friends and relatives around the world. Derby County Mad also got in on the act and had a book specially signed by Dave, Phil and author/editor Nick Johnson. We will be starting a competition next week for a chance of winning this book, so keep coming back for details.
As you can see from the photographs below a good time was had by all thanks to Waterstone's, Nick Johnson, know the score books, Dave Mackay, Phil Gee and the fans of Derby County football club....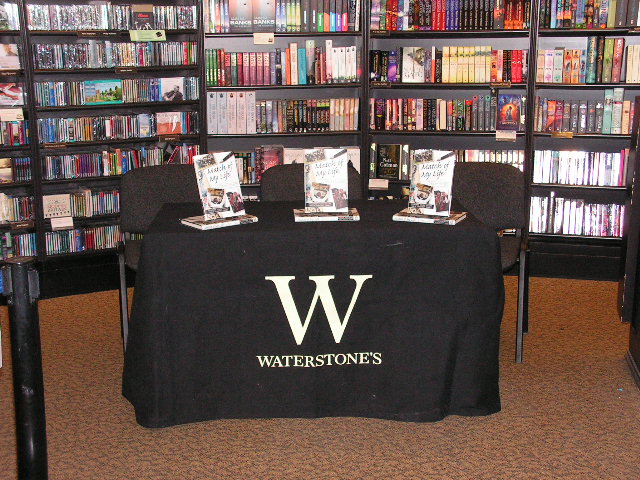 Waterstones await the book signing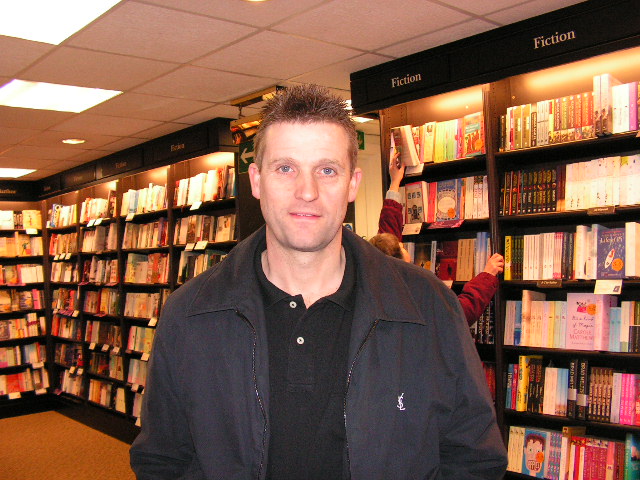 Phil Gee eager to sign the new Match of my Life book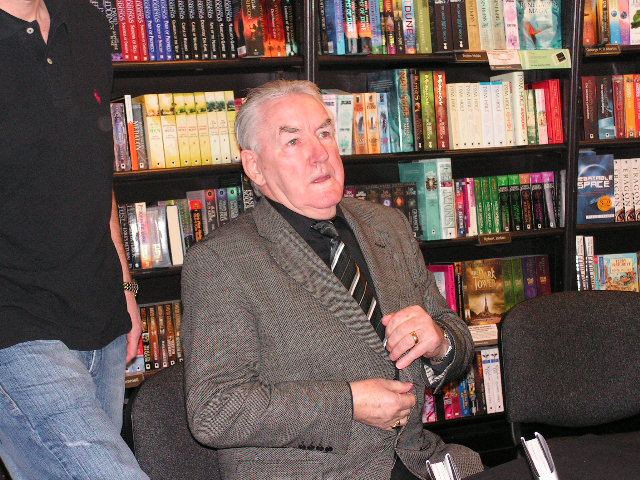 Dave Mackay waits patiently for the signing to begin