Grenet ban appeal
Derby County officials have launched an appeal to have the red card received by Francois Grenet at the weekend rescinded.
The appeal went to the FA disciplinary Committee this morning (Mon 14th Jan) and a decision after video evidence is looked at should be given later this week.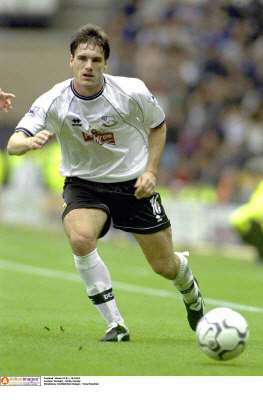 Zavagno has 1 match ban
If the appeal is not successful Grenet is facing a 3-match ban that will start with the match away to Charlton Athletic on Tuesday 29
th
Jan.
A player definitely missing the trip to Charlton is Luciano Zavagno. He picked up his 5th booking of the season in the game against Aston Villa at the weekend and will serve his one match ban for this Tuesday night game.