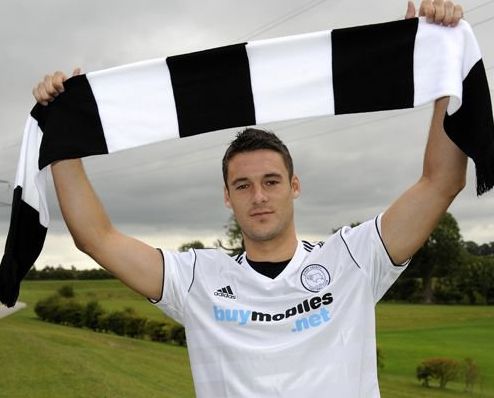 After continued interest in Jason Shackell, it now appears that a bid of £1.1m has now been accepted for the central defender. The bid was again from Burnley, a rival in the Championship.
A larger amount had been expected as Shackell join the Rams for an estimated £750,000 just a season ago and the Rams are now in desperate need of at least a replacement for Shackell, after fellow central defender Shaun Barker suffered a season out with a sever knee injury last season.
Fans are bemused as to why such a comparative low offer from a fellow Championship side has been accepted, with Cardiff and others still seemingly interested in Shackell.
Many fans are angry with the apparent demolition of the defense just weeks before the Rams start the 2012-13 season. They can only suspect that Nigel Clough has an experienced defender waiting in the wings to be announced shortly.
Rams departing CEO, Tom Glick has previously stated that Derby County do not need to sell, but followed that with, "every player in the squad has their price". A very puzzling time then at Pride Park and puzzling how this latest move can be justified if Derby County are a serious contender for promotion, or even a top six finish next season..