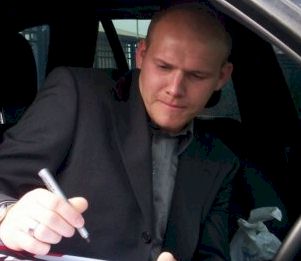 Bob Malcolm lucky to escape injury and a heavier sentence after drink drive incident
Rams midfielder Bob Malcolm has been banned from driving for a period of 20 months, following a very serious incident on the M1 motorway on December 27th 2007.
Malcolm had stopped on the M1 in the second lane and had fallen asleep at the wheel before being found by a passing recovery vehicle driver. He moved the car to the hard shoulder before police breathalized him. The reading was 80mgs and the legal limit is just 35mgs.
After being taken to the station Malcolm was charged with a lesser offence of driving whilst unfit through drink. This however still carried the penalty of a 20 month ban and a £750 fine.
The 27 year old had told of playing a game on the 26th for Queens Park Rangers, to whom he was on loan to at the time of the incident. He had then driven from London to Derby before meeting friends for drinks. As Malcolm was the only one with a car he was asked to taxi friends home.
The incident could have had horrific consiquences for both Malcolm and other road users. Derby County have suspended Malcolm after the incident pending an internal enquiry...