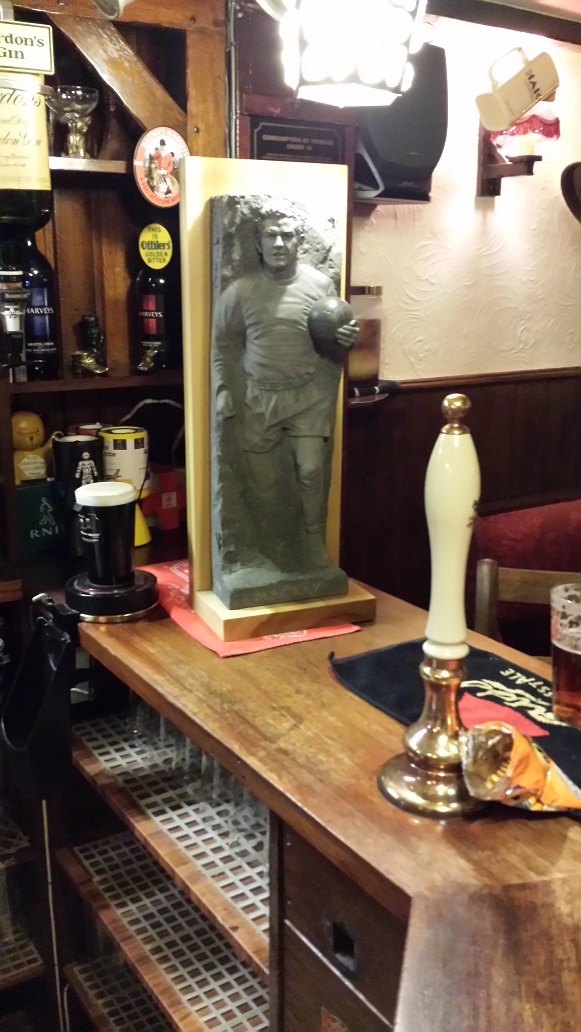 With Derby County back to winning ways yesterday I was in a good mood when going down to my local hostelry last night.
As I sat in one side of the pub I noticed a rather large grey object on the bar in the other room. I knew straight away what it was, so went to investigate.
Yes, the large grey object was the maquette (model) used to make the eye catching tribute to former Rams player and manager Dave Mackay.
The two foot high maquette of the great man had a presence about it even though it was a model. I was informed that one will be winging its way to the artist who created the memorial to big Dave, Andy Edwards, a friend of mine
Funny the things you see down the pub on a Saturday night !