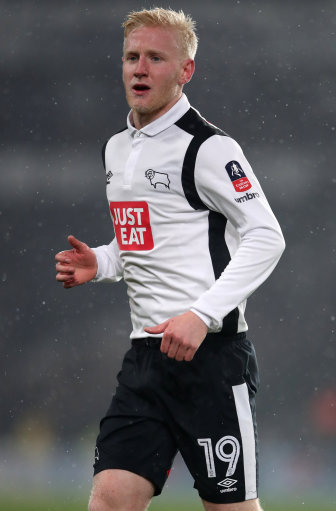 One of the bright young talents within the Derby County squad could be about to leave for the Premiership.
The report in the newspaper also said a fee of around £4m could prise Hughes away from the Rams.
At 22 Hughes has always shown promise but now it would appear he is about to make the step up to the Premiership. Watford and newly promoted Brighton seem to be front runners for his signiture.
Hughes is also a long term target of Arsenal, but the North London club have yet to make any firm offers for Hughes.
Money raised from the proposed sale could be used by Gary Rowett as he tries to form a new Rams side for the coming season. As time ticks on and with the Rams due back for pre-season training at the end of the month Rowett will be keen to bring in further players but sales may have to be made first........................Watch this space !