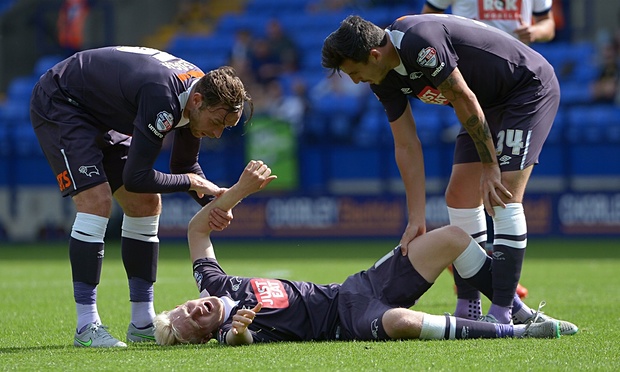 It has been a long hard road for Will Hughes but he has fought back from major injury on the opening day of this season. Hughes could yet be Derby's 'ace in the pack' as the team closes in on a play-off place in the Championship. He found the reception he was given on his return, " unreal", adding "finally back after eight months, let's kick on now".
Hughes, 21 in just six days time, was a late substitute, coming on in the 87th minute for Jacob Butterfield.Hughes injury happened against Bolton Wanderers on the opening day of this season, how ironic then that he should return to play a part in sending Bolton down to League one.
Wanderers finally relegated after being the only side in all the football league to fail to win a single away game.