It has been a long and sucessful career for Tom Huddlestone and yesterday's game was his 500th in football and he believes he still has a lot to give the Rams in his second period at the club.
Huddlestone, the six foot three inch giant in the midfield for Derby has risen to the heights in football. Starting off briefly for his home town club Nottingham Forest as a youth, he joined the Rams Academy in 2002 as a 15 year old. His rapid rise up the football ladder saw him play 88 times for Derby's senior side from 2002 to 2005, when he was sold to pay off debts during the Jeremy Keith Era of the club.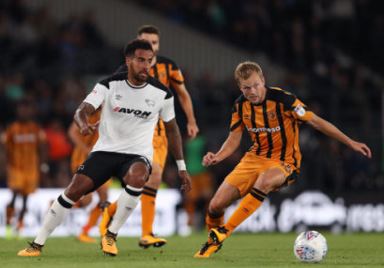 He achieved his dream of playing in the Premiership when Tottenham Hotspur paid a reported £2.5m for his services. He spent 8 years, playing for Spurs on 144 occasions and scoring 8 goals.
Huddlestone left Spurs for Hull City who had been promoted to the Premiership in the summer of 2013 for a fee thought to be over £5m.
Whilst at Hull Huddlestone achieved another dream of playing in an FA Cup final with the Tigers. They lost out on the trophy to Arsenal 3-2 in extra time. He played 135 time for Hull and scored on 6 occasions.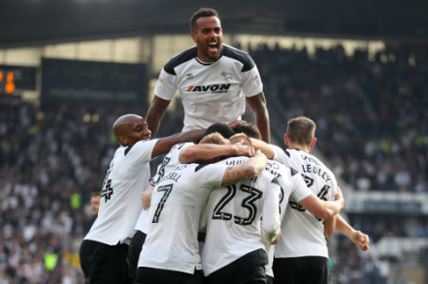 Tom re-signed for Derby County at the start of the present season for a fee estimated to be around £2m and a two year contract, with an extra year as an option. He has yet to score a goal for the Rams.
As well as his great league career Huddlestone has played at nearly every level for England from the U16 side to the full National team, playing 4 times at the very highest level.
So we wish Tom all the best in the next installment of what has been a superb career to date.