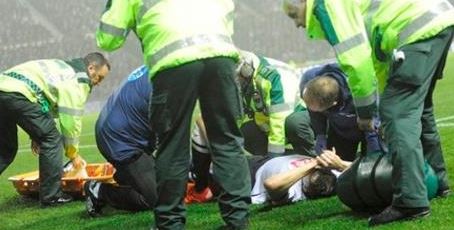 Derby County earned a great victory last evening against a very physical QPR side, but at what cost.
Rams Scottish International left back Craig Forsyth had to be carried off with a right knee injury. The full extent of that injury will only be found out after scans today but Rams coach Paul Clement said that the prognosis on the injury did not look good.
Forsyths replacement also suffered injury and had to be replaced last evening. Stephen Warnock getting a blow to the head which took all the strength out of his legs, so was replaced as a precaution but he is expected to be fit to play against Forest on Friday night.
Clement said the encounter with QPR was very physical but he had no complaints. Derby of course had some comfort in the 1-0 win which now sees them just one point off the top of the table.