Former Derby County assistant manager and trainer Steve McLaren was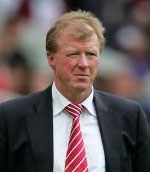 Steve McLaren New England Manager
yesterday named as the new England Manager.
McLaren will take over from Sven Goran Erikson after this years World Cup and has been given a three year contract, which will net the Middlesbrough boss £3million per year.
Steve has not been shy in proclaiming that he "is the right man for the job". We all hope that this is true and it can not be denied that McLaren has had success at every team he has been assistant or Manager. During his time at Derby County they were promoted to the Premiership and enjoyed six seasons in the top flight and only relegated when Steve had left.
His success at Manchester United was inevitable but still had to be earned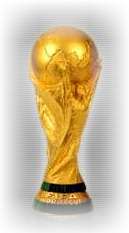 Steve's next mission
and he now finds himself and Middlesbrough on the brink of the first European success for an English manager for over 20 years, as he bids to win the UEFA Cup.
Many people were angry when McLaren left Derby for Manchester United, others said he needed to follow his destiny. A few supporters mentioned that his departure was akin to loosing a £10million striker. I think it has now been proved McLaren was far more valuable than that!
All at Derby County Mad wish Steve all the very best as he becomes the 11th full time England Manager.