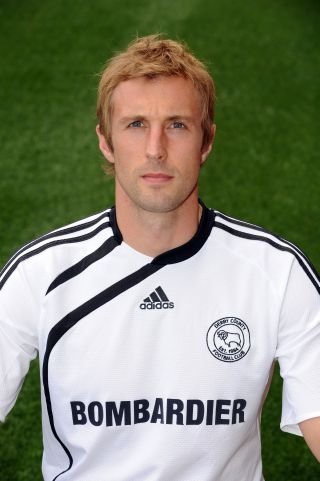 Rob Hulse, the debate continues as to his contribution to the Rams following his sale to Queens Park Rangers

It says a lot for the outlook of rams supporters, and the nature of our performances this season, that the sale of our top scorer for the past two seasons has not received as much negative attention as it could have.

Even at our lowest points over the last couple of years, there has never been a sense that Hulse was irreplaceable. Appreciated, yes. A good Championship striker and the best at the club, definitely. A record of 31 goals in 96 appearances is impressive without blowing the roof off. He never quite got the fans singing his name to the rafters either.

He scored some important goals for us (four in six against Forest was particularly appreciated), but he never quite held the fans adoration for an entire season, injuries or poor form often interrupting a good run. His most impressive run was at the end of the 2008-2009 season, but it hardly mattered at that point - more propping up the Leaning Tower of Pisa than Atlas holding up the Earth. He won player of the month in October that year, and scooped the rams player of the year award, but, honestly, who else would you have given it to? He was one of few good performers in a struggling side, in desperate need of changes.

Make no mistake, he will be missed. His strength and speed meant he could play with a partner, link with Commons playing just behind, or (as was often the case) feed off scraps from long balls and hassle defenders. He had a strikers knack for being in the right place at the right time, as well as the highly underrated ability to stay calm when presented with an opportunity, taking as much time as necessary (take a look at his two goals in the 2-1 home win against Coventry last year - excellent examples of strength, skill, and timeliness, a testament to what he could do when fit). His strength and our tactics meant he was often portrayed as only a target man - an unfair description of a player with his speed and touch.

However, will he be able to replicate that form again? Nearly 31 years old and increasingly being held back by injuries, his production took a marked down turn in his second season with the rams. He held up well in the Leeds match and scored a well taken goal, but went down a couple of days later against Crewe. It makes sense to cash in now, especially if the amount is near the one million suggested here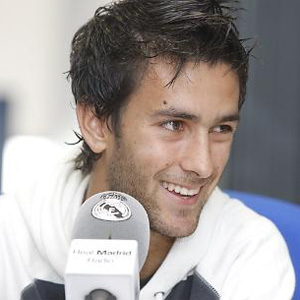 Alberto Bueno, will he fill the void left by the departure of Rob Hulse?

For the rams, it is less the removal of Hulse than the timing of it that concerns. We now have no proven strikers at Championship level. Bueno is promising, but still young and yet to play - and has been used as a left sided attacker for Real Valladolid. Commons prefers to drop back, while Cwkya has looked more comfortable on the right. Porter's injury record is even less comforting reading. Glick's insistence the move was made for footballing reasons alone (click here for article) is reassuring, but only time will tell whether the sale was made at the right time.