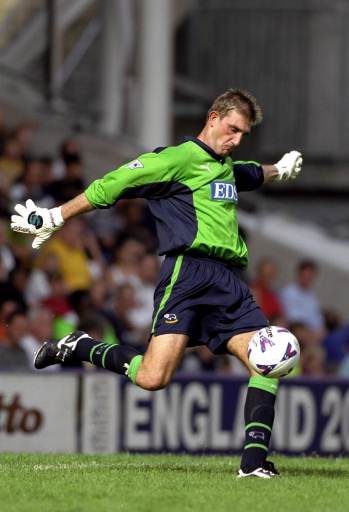 Russell (HOTDOG) Hoult in porn Video
Former Rams goalkeeper, Russell Hoult has been embarrassed by a video of himself and another man having sex with a woman, not Hoult's wife..
Hoult had been filmed while the sex act was being performed but the mobile phone on which it was captured was lost. The film was quickly sent via Blue Tooth far and wide.
This is not the first instance of outrageous sexual behaviour that Hoult, now with West Bromwich Albion, has been involved with.
Hoult is said to be embarrassed by the incident but a friend said "All those involved are good friends and what happened was supposed to stay between them. But the person filming lost his phone and the clip is being passed around on Bluetooth"
The 6ft 4 inch keeper, known as "Hotdog" during his time with the Rams was not available for comment after the incident.