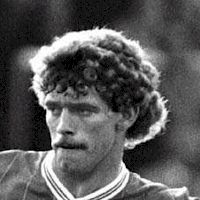 Rob Hindmarch 1961-2002
Former Rams skipper Rob Hindmarch has died at the age of just 41.
He had been suffering from Motor Neurone Disease, which affects the brain and spine. Nerve cells are effected which send messages to the muscles in the form of electrical impulses from the brain. This results in muscle weakening and wastage.
Robert Hindmarch was born was born in Morpeth Northumberland on the 27th April 1961.
He played for Sunderland, Portsmouth, Derby County and Wolverhampton Wanderers, in a career that stretched twelve years.
Joining Sunderland as an apprentice he signed professional forms in 1978. Hindmarch was only 16 years old when he made his professional debut against Orient.
Derby County signed Hindmarch from Sunderland in July 1984. In his Rams career Rob played 164 time scoring nine goals. He was captain of the Rams sides that gained two successive promotions. From division 3 in 1985-86 season and again captain as the Rams went back into the top flight after clinching promotion the following season from the second division.
A truly great Captain and sadly taken from us at the young age of just 41.
RIP Robert Hindmarch
1961-2002