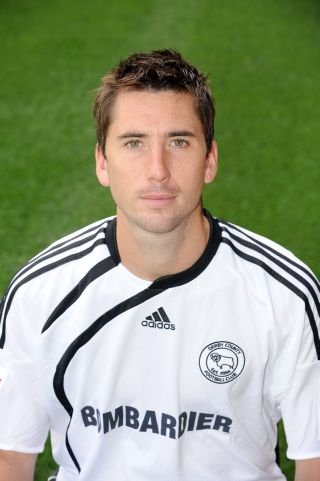 The 28-year-old has played in all but one of County's 46 games this season despite being unable to train between matches due to a knee injury that has troubled him for the last year and a half.
He is set to undergo surgery on the problem this week which will see him miss the Rams' last two games of the season but will hopefully cure the problem with sufficient time to spare for next season's preparations.
Barker told the Derby Telegraph: "I want to get the knee right and once it is done, hopefully, it will be the last of my injury problems. There is light at the end of the tunnel and touch wood I can come back stronger and fitter and stay injury free next season.
"I think that will make a big difference. I haven't been at my best for the last two seasons and I do honestly believe there is more to come from me.
"Having the operation a couple of weeks before the end of the season I am hoping I will be able to get at least half a pre-season under my belt, if not more. I haven't managed that for the last two seasons."
Source: PA..
Source: PA