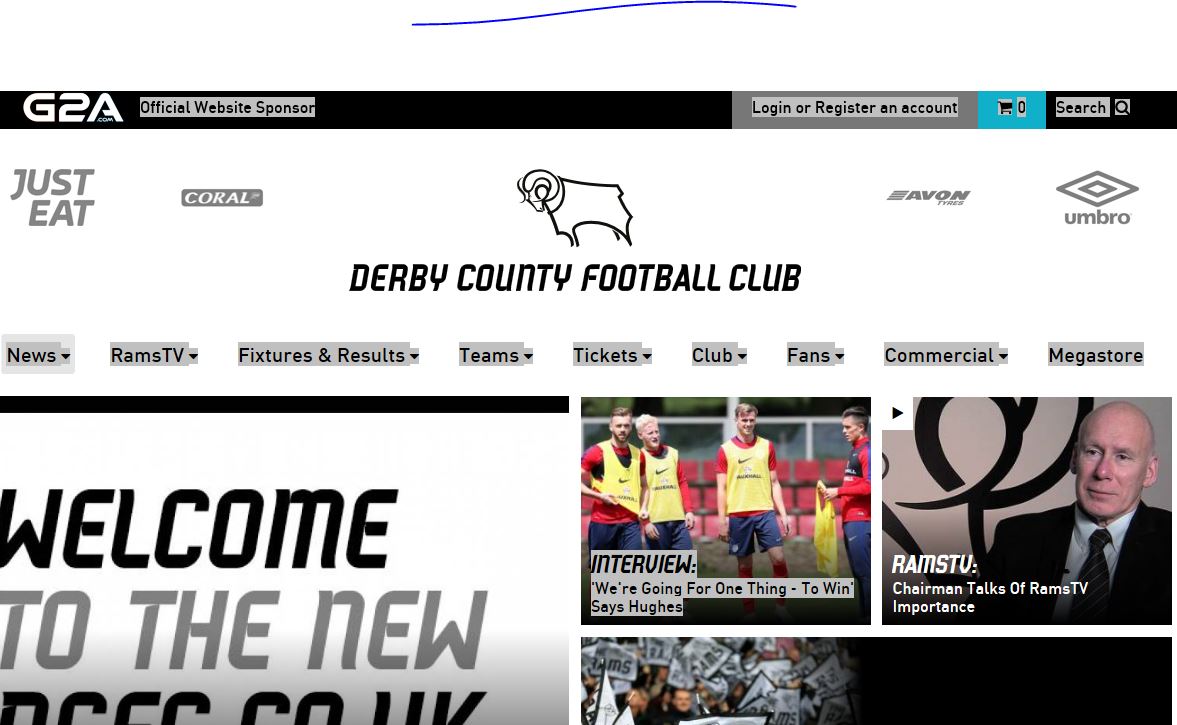 After months of development and with input by many Rams fans the all new Derby County official webiste has been revealed and is now live to the general public.
There are several new services on the website. One that has caused the most interest is the live feed of all the Rams home and away games for next season. The offer only applies to Derby County fans that are resident outside of the UK. The feature is still in the planning stage and permissions still has to be sought from th FA.
A fee for the live streaming will have to be paid by anyone wanting to take advantage of this ground breaking feature. All the Rams games apart from those offered on Sky and other broadcasters would be available to view.
As we said in a previous post about the new official website, Derby County Mad is featured in the 'fans >supporters clubs'> section.
To take a llok at the new site click here :