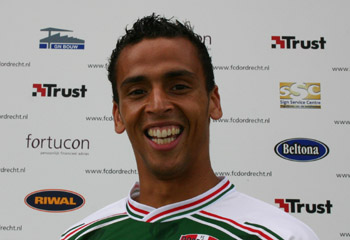 Cecilio lopes, top striker on the Rams list
Late bids before next Wednesday's transfer window closure sees Derby County and Watford going for Dutch Second Division striker Cecilio Lopes.
Lopes who is 27 has been prolific this season and has a handsome total of 18 goals from 24 games so far.
Watford have bid for the striker in a desperate attempt to stay in the Premiership but it looks like the Rams could be in pole position to land the striker given their present position on top of the Championship.
Although Lopes will be a free agent at the end of this season, the Rams are likely to table a bid of around £200,000 to secure his services in the push for promotion from the Championship.