The family of Brian Clough are said to be outraged at a book written by 40 year old David Peace entitled The Dammed United, which is based on the 44 day reign of Brian Clough at Leeds United.
The Damned United is said to be a fictitious portrait of the 44 days in charge at Leeds United but the Clough family find that the book blackens the name of Brian, making him out to be a thoroughly unpleasant man.
The book is published by Faber and Faber, and have not yet commented on the distress this has caused the Clough family.
On their website they describe the book as:"A portrait of one of the most idiosyncratic and wilfully perverse Englishmen of the past century, and a story of the power and the paranoia that come together to shape a people and their times, The Damned Utd is the compelling new novel by one of our most praised young writers."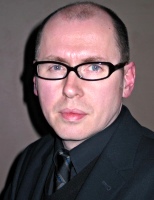 David Peace has not commented on any distress this may have caused the Clough Family
Mr Peace, the author, is well known for his hard hitting novels. His previous books include GB84, which is his insight into the 1984 miners strikes and its effects. Mr Peace has also refused to comment on the distress caused by his book.