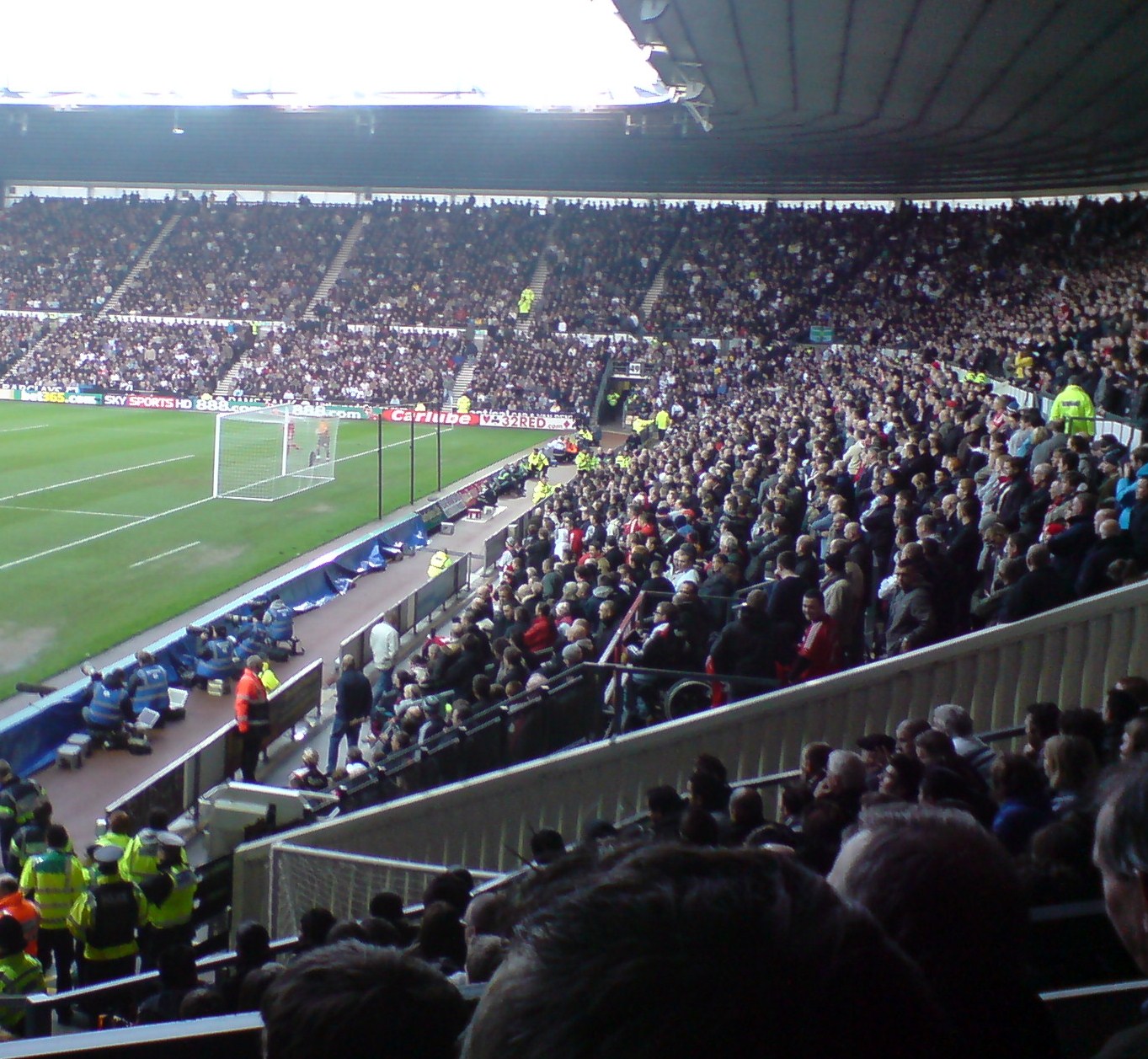 A petition has been started to re-locate away fans in to the South East corner of Pride Park.
The move is hoped to raise the vocal support and noise attained by Rams fans within Pride Park. It is felt that the main noise that is generated within the South East corner at the moment is lost due to the bend in the stand.
A re-location of Rams fans to the South stand is thought by some to be an ideal answer to getting an atmosphere similar to that at the Baseball Ground.
The moving of away fans has been discussed by Derby County before but there are a few problems involved with any re-location. Firstly the South stand has purpose built segregation shutters, which effectively close off the South stand and keep home fans away from the travelling fans. This would of course have to be replicated if away fans were to be moved into the South East Corner. This of couse would cost money and be problematic for FA Cup games, when a larger away allocation is given.
Getting back to the fans who would like to see the move take place, they have set up a petition and have already received support by several hundred people. If you would like to give your support the petition is below...