Billy Davies intends to start talks to retain the services of the new improved John Stead. The Rams seem to have an option on retaining the Huddersfield born striker when the Transfer window opens in January, or at least they should have given that Stead has now scored in the last three Derby County game.
The 23 year-old striker has had a nightmare of a career during the last two years. In that time he was hailed as the brightest new English striker to hit the Premiership when he was signed by Blackburn from Huddersfield for £1.25million. Only 8 goals came from his 16 month stay but Sunderland were prepared to pay £1.8 million but the goals dried up and only two goals in the following 16 months prompted action from the Black Cats new boss Roy Keane and Billy Davies saw something in Stead that others had missed.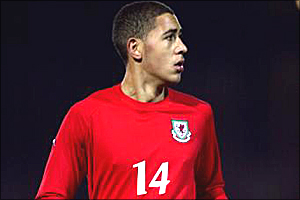 Lewin Nyatanga bait for the services of Stead
A quickly arranged swap/loan deal was arranged with Lewin Nyatanga heading up to the Stadium of Light. The young Welsh International may well be the thing that tempts Keane and Sunderland to sign a permanent deal, allowing Stead to remain at Pride Park.
Hopefully negotiations concerning the transfer of Stead during the January transfer window have all been discussed prior to the Rams strikers return to scoring ways. Billy Davies and the Derby County officials would have a tough time getting pen to paper if Stead continues his scoring until the New Year and no prior arrangements have been made..