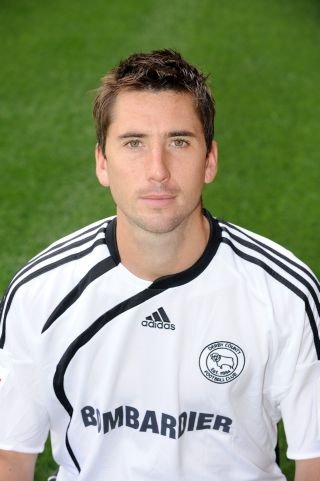 Rams defender Shaun Barker is devastated by the news he could be out of the game or a Year. The sad news came after Barker under went further tests on his knee that was injured during the Rams 1-0 victory over Nottingham Forest on the 13th March.
Barker dislocated his knee after a clash in his own penalty area but the damage was far worse than just the dislocation. Barker damaged both the crutiate and lateral ligaments in his knee and will require surgery to repair the damage.
Derby County have employed the top surgeon in his field to try and get Barker back playing but has stated that it will be around a year before he is back playing. The surgeon is very confident however that Barker will make a complete recovery and be back playing at Championship level.
The news has prompted Rams boss Nigel Clough to be on the look out for a replacement for Barker in the short term. It is thought a season long loan may be the route which the Rams go down...