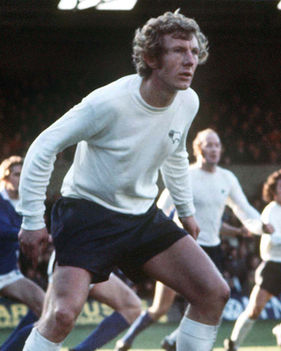 Alan Hinton is currently battling his third case of Cancer in four years, but he is a battler and vows to be back fighting fit and cheering on the Rams to the Premiership next year.
The 72 year-old winger who lives and still coaches in Seattle, USA has cancer of the bladder this time around and must have this removed by surgery in January to stop the spread of the disease to lymph nodes.
Alan is quite cheery and fully expects to beat the cancer again but is not looking forward to the surgery, which in his own words will see changes to his Plumbing.
The surgeon who is to carry out the operation on Alan was asked how long he would survive without the surgery and was told quite bluntly he had less than two years to live.
Alan, or Gladys as he is affectionately known by those of an age to remember his great runs along the wing during the Championship (now Premiership) winning season, has played for Wolverhampton Wanderers, Nott's Forest and Derby but has always held the Rams close to his heart and always looks for the results every Saturday.
We all send best wishes to Alan and his family for a speedy recovery and hope we can all look forward to a very Happy New Year...