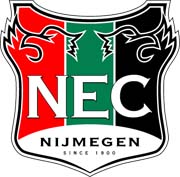 NEC Nijmegen looking to outbid the Rams for Jones
1.7 million that is the price in Euros that Dutch side NEC Nijmegen will have to match to tempt the Rams on-loan star David Jones.
Jones was expected to sign permanently when the January transfer window opens. The fee was quoted at £1million which is 1.7million Euro. NEC Nijmegen technical director,Leen Looyen has stated he will be looking into a possible move for Jones.
Jones had already been to NEC on loan earlier last season for four months from January 10th until 17th April. The club were said to be impressed with the Manchester United youngster.
Although Jones has had little time to assess Derby County and any pereanent move, it is thought he would favour Pride Park to the McDos Goffertstadion. The Rams are flying high at the moment and the Dutch

David Jones in demand
side are 14th out of 18 teams in the Dutch Eredivisie, equivalent of the English Premiership.
Now the waiting game begins with the Rams hoping for a very happy New Year and the signiture of David Jones to add to an ever improving Derby County Squad.