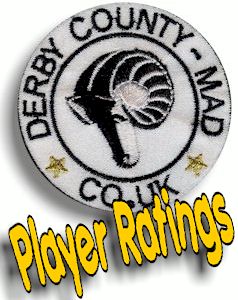 The Rams let a good away point slip in the final couple of minutes on their midweek visit to the Riverside Stadium but how did you Rams fans who went and those of you who listened on the radio rate the performances of the Rams players who took part?
We need your opinion and votes, to join in just go to each players name in the form below and run your cursor along the row of ten stars, stopping and clicking on the amount you think each player rates.
We will collect all the votes and calculate the average rating score for each player, then get back to you later this week with the results.
Thank you all for your ratings,this session is now closed, the results to appear later this evening. Don't forget there will be another chance to voice your opinion via player ratings after the home game against Swansea.