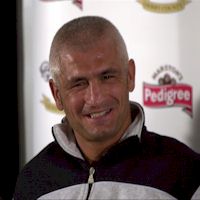 Fab on his way back
Fabrizio Ravanelli could be back in Derby in a week's time. The White feather as he is known has been recovering from an Achilles tendon injury and operation on November 25th.
Ravanelli is at present doing light training with Italian club Perugia after his 7 week recovery from the operation although it looks like he will not be able to play in a competitive game for a while yet.
Early reports say Fabrizio will not be considered before the end of February. If this were the case Ravanelli could contribute to Derby County's season by playing in the last dozen games.
Fabrizio Ravanelli has played in just 3 games so far this season and any addition to the strike force would be welcomed even if it is just to stave off relegation, should players be sold during January's transfer window.